Glamping is a natural ecotourism experience set to revitalize your body and soothe the soul. Dine on white-linen in a prospector's tent, and feast on gourmet bison brochettes or fresh trout, complemented with wild blueberry wine sauce. Adventure paddle through ancient trade routes, go pontoon cruising, hike to a trap line cabin, and visit a local wildlife park. All in a weekend.
LODGING | Glamping Tent

LENGTH | 2 - 7 Nights

CAPACITY | 2 Persons

Searching Availability...
Have a question that needs answering? Need help with the booking process? Want to request something specific? Please do not hesitate to get in touch with us. We can also be reached by phone or through one of our many social networks.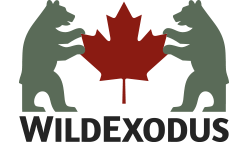 Local | (705) 266-1555
Toll Free | (877) 474-1555
Overseas | 01 1-705 266-1555
SOCIAL CONNECTION