Spend an extended weekend with us. Paddle the mighty Mattagami River, cast a line where sturgeon are lurking, discover city views, and taste unique local eats. A relaxing set of adventures await. So, go wild and make our backyard your canvas.
LODGING | Yurt Cabin

LENGTH | 2 - 7 Nights

CAPACITY | 2 Persons

Searching Availability...
Have a question that needs answering? Need help with the booking process? Want to request something specific? Please do not hesitate to get in touch with us. We can also be reached by phone or through one of our many social networks.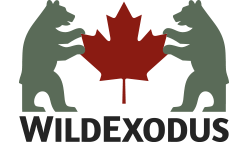 Local | (705) 266-1555
Toll Free | (877) 474-1555
Overseas | 01 1-705 266-1555
SOCIAL CONNECTION