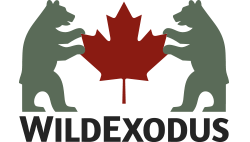 Visit Wawaitin Falls. Get wild with us.
WildExodus offers complete vacation packages that include locally produced meals, quality accommodations and unique outdoor experiences. We look forward to sharing the beauty with you.
Need to get in touch? Use the form on the right or catch us at one of the numbers below. We will be glad to help in any which way we can.
WildExodus
---
7001 Dalton Road,
Timmins, Canada. ON P4N 7C2
Local: 705-365-7707
Toll-free: 1-877-474-1555
Overseas: 01 1-705-266-1555