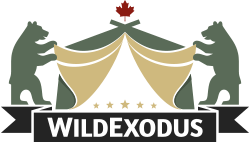 Welcome to the new home of WildExodus Travel. We are in the process of restructuring our main website, which is expected to launch this Fall.
If you are looking to book for 2018, please scroll below to see our upcoming inventory and rates. 
If you wish to book a holiday for 2017, simply visit borealforest.travel and you will be on your way!

While we continue to restructure and prepare for 2018, we wanted to give you a taste of what you can expect at WildExodus Travel. Please note that some of these items and their prices are subject to change. Discover inclusive, unique adventure and experiences you will not want to miss. Get wild with us.
Searching Availability...